Preparing for the holidays, any holiday, is one of my favorite things to do. I love the holidays so much because they mean that I will be surrounded by the people I love the most and everyone is happy to be together. We always gather for a huge meal, usually full of much loved traditional dishes, Easter is no different.
We gather with a few family and friends to celebrate Easter Sunday. I thought it would be fun to take you all along with me while I do some of my Easter prep.
There are usually three steps to prepping for a holiday meal. the table, the food, and the buffet. For the tablescape this year, I chose to go with a pink and white theme. Pink always reminds me of spring and and white is my favorite color of table linens and place settings.
I like to start with the centerpiece to help bring color to the table. I usually like to use some kind of live arrangement. I found this pretty pot of flowers at Walmart for under $10 and I thought the ability to plant it in the yard after Easter was an added bonus.
Keeping with the pink theme I wrapped the pot in some pink tissue and sparkly ribbon. This always dresses the centerpiece for the celebration!
The adorable napkins I purchased at the dollar spot at my favorite Target. They are really Tea Towels but I thought they were so cute and my family could use a little extra napkin space!
One of the recipes we make every year to go along with our Easter ham is something we call Grammy's Pineapple Bake. This is a recipe I got from my friends grandmother, it has been in their family for decades. The recipe only has a few ingredients and it is so easy to throw together.
Grammy's Pineapple Bake
1/2 cup butter
3/4 cup sugar
a pinch of salt
3 slightly beaten eggs
1 20oz can of (Dole) crushed pineapple
5 slices of white sandwich bread
Preheat oven to 350 degrees. Prepare 9x11 casserole dish with non stick cooking spray.
In a large mixing bowl, cream together with a hand mixer, the butter and sugar until light and fluffy. Add the pinch of salt and the beaten eggs. Add the crushed pineapple and mix with a spoon until blended. Tear the 5 slices of bread into tiny pieces and add to the mix. Stir until well blended. Let sit for 5 minutes. Stir mix and add to prepared casserole dish. Bake in 350 oven for 40-45 minutes, until top is just beginning to turn brown.
This recipe is great with your Easter ham!
For the holidays, we eat buffet style. We sit down in the dinning room and the food is laid out in the kitchen. I always place my platters and dishes out early so I can be sure I will have what I need. I put out the serving pieces and the warming trays too. It helps me feel like I'm prepared!
Looking for more information on my Easter Prep? Check out this video!
Thank you so much for spending some time with me today and I hope you take a minute to subscribe. Leave me a comment and tell me what your favorite part of spring is.
I will be linking with these wonderful blogs this week: Tatertots and Jello, Life on Lake Shore Drive, Share It One More Time, DIY Sunday Showcase, A Round Tuit, Inspiration Monday, Mix It Up Monday, Merry Monday, Keep It Simple Crafts, Dishing It & Digging It, Bewitchin Projects, Creative Gallery, A Stroll Through Life, The Scoop, Coastal Charm, Tweak It Tuesday, Your Gonna Love It, Lou Lou Girls, The Gathering Spot, Our Home AWay From Home, Two Cup Tuesday, Snap Creativity, Project Inspired, Wonderful Wednesday, Wednesday Showcase, Swing Into Spring, dream-to-reality, Whimsy Wednesday, Wow Me Wednesday, Create It Thursday, A Creative Princess, Share Your Cup, Think Tank Thursday, Thriving on Thursday, Creative Ways, Full Plate Thursday
Love the life you have and I will see you soon!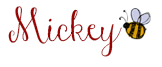 a
21