This is a tale of a long over due rendezvous between a girl and a room. I have had a longing for a room all my own for years. A sort of office but with the shadow of a craft room. Some place I can lay out a project with out having to clean it up in an hour because dinner is ready and my work space is actually the kitchen table. It has always been a dream of mine. With a house full of kids there wasn't really a room to spare. So I waited.
Fast forward to 2016. My boy is graduating from college this spring and will be attending law school in a land far far away. Now this knowledge makes me a little sad as it seems that he has grown up and flown the coup in a blink. The excitement of seeing my son achieve a goal that he has worked so hard towards for so long is the only thing holding me back from drowning in my own tears as he cleans out his childhood bedroom. Well its the room he ended up in after his sister moved in to his about 3 days after he left for college 4 years ago, but still. As he is packing up the last box he looks at me and says "Well Mom, now you can have that room you always wanted". What?... Wait?... OMG yes, yes I can!
At long last, I have a room all my own! Half craft room, half office... A Craftice! Well, the name needs a little work but you get where I'm going with this. So this is what I have to work with:
The walls are a great purple color, its a combo of many different shades that my daughter had picked out when the room was hers. I have always loved it, its a bold color in a house full of neutrals. The furniture has served us well for 20+ years, purchased for our first baby nursery. The bed is going to school with my son and the other pieces will move to our guest room. I removed most of the books and other items from the shelves but I added more zippered Reisenthel storage boxes that I have been collecting over the years. Most were purchased from Amazon.
I have always wanted a Pottery Barn office. You know the one with the beautiful white desks and square craft table.
Shocker, not in the budget! So we headed off to our favorite budget friendly store, IKEA! After much research on line, I had a list of items I wanted to purchase. As usual I ended up purchasing nothing on my list and pick out something totally different when I got there! Things always look different to me in person then they do on line. I love what we found and all that is left is the assembly, totally not my department but thankfully, my husband is a wiz at assembly! Here is everything we purchased from IKEA:
The desk and bookcase is made out of wood with a white wash finish so you can see just a bit of the wood grain through it. The desk has two drawers on the right and a cabinet like door on the left with two shelves. The bookcase has 6 adjustable shelves with plenty of room for storage. I purchased 3 gray media boxes and 2 larger gray storage boxes for storage. The swivel chair is perfect for me because it has a straight back and adorable bows on the back of the chair. I also picked up 2 plastic potted plants for decoration in the room.
I am loving the way it turned out! Neat and clean with plenty of out of sight storage space.
These boxes are a perfect solution to hold my camera, planner supplies, and my ETSY store inventory. The metal baskets were found at Target and hold some of my favorite Dollar Spot finds. Up top are the two plastic plants I found at IKEA, the tin pots they are in were purchased at my favorite dollar spot at Target along with the middle bucket.
There is a sense of securtity with Humphrey Bogart looking down on you while you work! The desk has a great work surface for crafts and keeping up with my blog. My Reisenthel storage boxes hold my crafting supplies, stamps, adhesives and card stock.
I think the desk lamp provides a bit of a vintage feel to the desk. The pretty mercury glass cup I use as a pencil holder was found at the Dollar Spot in Target for $3.00. Had to have one of my favorite candles on my desk, Marshmallow Fireside by Bath and Body Works.
I love my new craftice, (still not feeling the "craftice"), maybe you guys can come up with a more appropriate title for my long awaited room of my own. I'm loving having a space to create and a space to store all of my ETSY supplies, planner supplies, blog files and camera equipment.
I still miss my boy and would give all this up if we could go back in time a few years and he was still small. But I have reminders of him tucked here and there and there are such exciting adventures awaiting him.
Thank you so much for hanging out with me and I hope you will remember to leave me a comment below and remember to subscribe.
Linking this week with these wonderful blogs: DIY Show Off, Snickerdoodle Sunday, Thinking Outside the Pot, Sundays At Home, Life and Linda, A Blossoming Life, The Heart of Our Home, Inspiration Monday, The Girl Creative, Karen's Up the Hill, Keeping it Simple, Inspire Me Tuesday, Ladybug Blessing, Home Stories At Oz, Coastal Charm, Lou Lou Girls, Elizabeth and Co Vintage, Wow Me Wednesday, Moonlight and Mason Jars, Wonderful Wednesday, Share Your Style, My Girlish Whims, The Life of Jennifer Dawn, work It Wednesday, Sincerely Paula, Lambert Lately, Imparting Grace, Artsy Fartsy Mama, Organized 31, The Charm of Home, Welcome Home Wednesdays, Feathered Nest Friday, Craftberry Bush, A Kreative Whim, Rattlebridge Farm, Show Off Friday, Home Matters, Silly Pearl, Flaunt It Friday, Foodie Friday and Everything Else
Edited to include IKEA Budget Office Makeover Tour:
Love Your Life,
XOXO,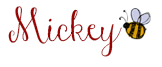 27