If it's September, that means its back to school time! As a preschool teacher I carry so many things in and out of my classroom each day so the bag I carry plays a very important role in my everyday organizing life. This year I think I may have found the perfect bags!
I always need a bag with a bunch of pockets to hold all my everyday items, like my water cup, pencil case etc. The Pocket Rocket bag by Scout is the bag I have been searching for! There are 6 pockets all around the outside with a large zipper compartment on the inside.
I share my classroom with another teacher that teaches in the afternoons so I have to carry my materials in and out of the classroom each day. When I need a little extra space I turn to the Uptown Girl bag also from Scout. I just love this combo of utility totes!
You can find these great bags on Amazon. The Pocket Rocket bag can be found HERE and the Uptown Girl bag can be found HERE. These bags can also be found at scoutbags.com.
Thank you so much for visiting today and I hope you will take a minute to subscribe and leave me a comment to say HELLO!
LOVE YOUR LIFE!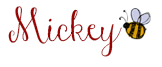 0