I just love Fall! I endure the dog days of summer for the first day of September, to me the beginning of Autumn. Fall holds so many of my favorite things; back to school, pencils, notebooks, apple picking, changing leaves, pumpkins, pumpkin spice everything, Friday Night Football games, Marching Bands and the most glorious of all days...HALLOWEEN! I have always loved this day. Growing up I always liked giving out the candy at the door more then I liked trick-or-treating. So when my kids were very small I would make a huge deal of Halloween decorating, making costumes and planning our annual Halloween party. The kids would invite their friends over after Trick-or-Treating for chili, candy trading and the ever famous Frankenstein cake.
Even though my kiddos are a bit grown up, we still make a huge deal of Halloween. The yard is full of scarecrows and witches and the inside is full of pumpkins and fall fun, and there is always Frankenstein Cake!
A little fall everywhere! In the Hall
In the Kitchen:
How about in the Powder Room too! :
It really makes me happy to have all of these wonderful fall accents around the house. To me its the kick-off of the holiday season!
I thought it would be fun to make a video of our fall decorations. This is my first real YouTube video! I hope you enjoy our Halloween House Tour:
I hope you enjoyed our Halloween House Tour! There will be more videos on the way so check back next week for the first part of my Weekly Planning Routine videos.
Thanks so much for stopping by, remember to subscribe to my YouTube channel and my blog so you don't miss a thing!
Love Your Life
Linking this week with: Work It Wednesday Link Party, Whimsy Wednesday, Wow Us Wednesday, Fall into Fall Link Party, Show Off Your Stuff Link Party, Hit Me With Your Best Shot Link Party, Moonlight and Mason Jars Link Party, Show and Share Link Party, Create It Thursday, Grace at Home, BlesserHouse, Lovely Little Link Party, Feathered Nest Friday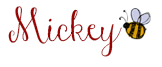 16