I have been using an Erin Condren Life Planner for over 3 years. I have always loved how colorful they are, the great quotes and their ease of use. Lately I have been trying to simplify my daily routines and I have felt the need to simplify my planner routine. I love the different kind of creativity that a Bullet Journal provides. I have to admit that sometimes I felt overwhelmed by all the stickers and layouts I felt I had to create in my EC Life Planner. Bullet journaling is equally as beautiful but in a more artsy simple way.
If you are unfamiliar with bullet journaling, it is simply a customizable organizational planning system where you can track and record anything you wish. It is your to do list, diary, calendar and life tracker all in one place. There are no rules, you can create it however you wish. for my planner I chose a Leuchttrum Medium A5 size dot grid notebook that I purchased at Amazon HERE. You can pick any notebook you wish.
These are beautiful notebooks. I'll give you a little peek inside to see how I set my planner up for August.
For more information on my planner, setup and the supplies I will be using be sure to watch my Planner Set-up video below:
Don't forget to subscribe, I will be doing a follow up flip through video at the end of August including my planner set up for September.
Leave me a comment below and let me know what type of planning you do to stay on track. Until next time, I hope you love the life you have and I will see you in the next video!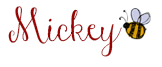 0