In Part 1 of my Weekly Planning Routine I talked about daily planners. Today, I wanted to talk about my Family Binder. Family Binders are not new to the organization community, they have been around for years. My Family Binder has helped me stay on track for more then a decade. When my kids were very young, my husband would travel for work several days each month so often times it was just me and my kids at home. I was that mom that would show up to the scout meeting or soccer game without my scheduled snack. I hated that, it was so unlike me to not be prepared. But when you have small children running around and there is a house to care for and meals to prepare, its easy for things to fall through the cracks. So I began keeping all their important info in a binder and it helped so much!
Binders are one of my favorite organizing tools. I use them to stay organized in my classroom, to organize my recipe collection, to keep details of a trip together, anytime I need to keep important information organized. My favorite binder to use is the "Better Binder" from Staples. I like they way they open, where the rings are located and that they are strong.
The first thing I do with any new binder is create a cover page, so no surprise this cover included a picture of the family! The cover helps identify the binder and its just fun to make it pretty :)
The first page in my binder is a quote/poem I found on line years ago. Its all about loving your life and I have found it very inspirational over the years.
The binder is divided into 5 sections: Important Numbers, Neighborhood, School Directories, Kids and Friends and Family.
The "Important Numbers" section is where you would find all the contact information for doctors, schools, our work numbers, family cellphone numbers, emergency contacts and health insurance info. This section is a big help when filling out all those school forms and permission slips. The "Neighbor" section is where you can keep your neighborhood directory, or any HOA info you may need. Our directory also included the kid's birth dates which is great when planning neighborhood gatherings. In the "School Directory" section I have all the school directories from my children's schools over the years. Children always go through school with the same group of children so even if it is not a current school directory, these lists can be very useful. The fourth section is the most important. The "Kids" section is where I keep any information pertaining to my children. I have four children in four different schools so this is where I have the physical address of my boys dorms and their mailing addresses, school schedules, teacher emails, team rosters, snack calendars, practice schedules, competitions etc. This is the section that has helped me the most to stay on top of all the kids activities. I think its so important to have the contact info for your children's friends and their parents. Its one of those things that you don't know you need until you need it. The last section is the "Friends & Family" section. This is where we keep all the contact info for our close friends and family. If I send you a Christmas card, your name is in there.
So what do you think? Do you think something like this can work for you too. It has been a life savor for me over the years. Something so simple can be so helpful!
Part 3 of My Weekly Planning Routine will be all about menu planning. I hope you will be back to visit and be sure to leave a comment down below to let me know what you use to keep your family organized.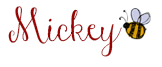 Love your Life!

Linking with Let's Be Friends Blog Hop
,
Tweak It Tuesday
,
Nap Time Creations
,
Inspire Me Monday